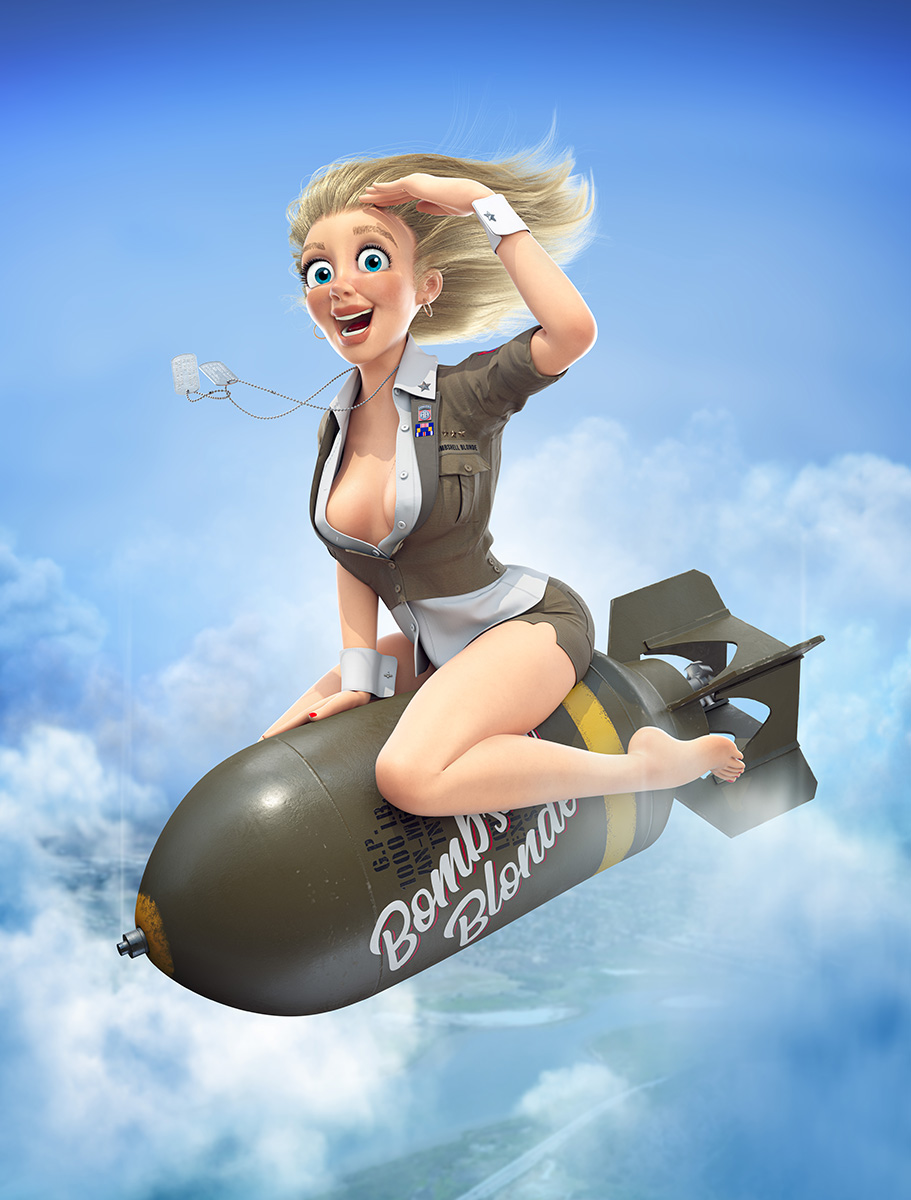 A tribute to the iconic pin-up
A pin-up girl is a model whose mass-produced pictures see widespread appeal as part of popular culture. Pin-up models were variously glamour models, fashion models, or actresses whose pictures were intended for informal display, i.e. meant to be "pinned-up" on a wal.
Prior to World War II they were praised for their beauty and less focus was on their sexuality. However, during the war, this transformed into women playing dress-up in military drag and drawn in seductive manners.
The girls were adapted as nose art on many World War II bomber and fighter aircraft. They were considered being inspiring female patriots that were helpful for good luck. This is a homage to these brave and iconic women.
Role
Modeling, Texturing, Shading, Lighting, Post
Like what you see?
Let's connect!