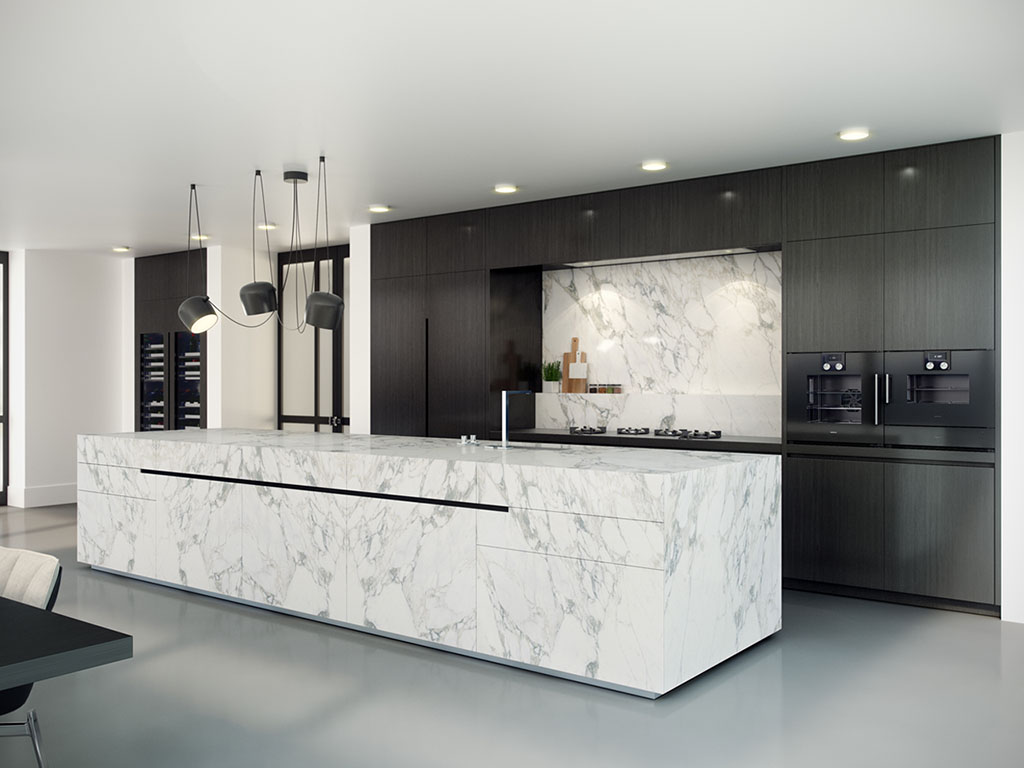 Statuario is a classic and famous Italian marble with a pure white background and elegant gray veins that run across the stone. This is a perfect option when a whiter visual wants to be achieved. Statuario is a timeless choice that can enhance any space and design style.
In the world of luxury and exclusive interiors Van Boven is top tier. Their designs have won numerous awards and their clients are the rich and famous.
Van Boven's "Cusina Statuario" vision came to life with 3D visuals and was shown all over their showroom and featured in exclusive interior design magazines.
Client
Van Boven Architects
Platform
Print / Presentation
Role
Modeling, Texturing, Shading, Lighting, Post
Like what you see?
Let's connect!